Funding
Home Owners
Most AirKrete licensee, work with local banks and lending agencies for more affordable payment options.

Home Improvement Financing to Fit Your Needs
www.energystar.gov
This flagship initiative from the Department of Energy (DOE) and Environmental Protection Agency (EPA) is a national program offering a comprehensive, whole-house approach to improving energy efficiency and comfort at home, while helping to protect the environment. Read More...
Business Onwers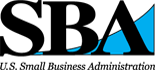 Small Business Development Centers
Small Business Development Centers (SBDCs) provide assistance to small businesses and aspiring entrepreneurs throughout the United States and its territories. (SBDCs) has dozens of host networks branching out with hundreds of service delivery points throughout the U.S., the District of Columbia, Guam, Puerto Rico, American Samoa and the U.S. Virgin Islands, SBDC assistance is available virtually anywhere. Read More...
Equipment Funding

The Energy Department supports a number of grant, loan and financing programs. Learn more about these programs and how they can help you -- whether you are a startup energy business looking to launch a pilot project, a company with proven technology that needs help reaching commercial scale, or a state, local or tribal government looking for funding resources for energy projects.

Stephen R. Carnes
President - Sales & Marketing
p. 866-484-5575
f. 866-384-0675
e. stevec@firstpacificfunding.com